Media Factory, a video production company based out in Kerala is looking for Video editor and Cameraman (Videographer).
The candidates from Kerala is preferable
The candidate applying for video editor job- must have sound knowledge of Adobe Premiere pro and Final cut pro.
The candidate applying for Cameraman job- must have hands-on experience with DSLR cameras and lighting setups.
Apply Now
Employer's Portfolio   http://mediafactory.co/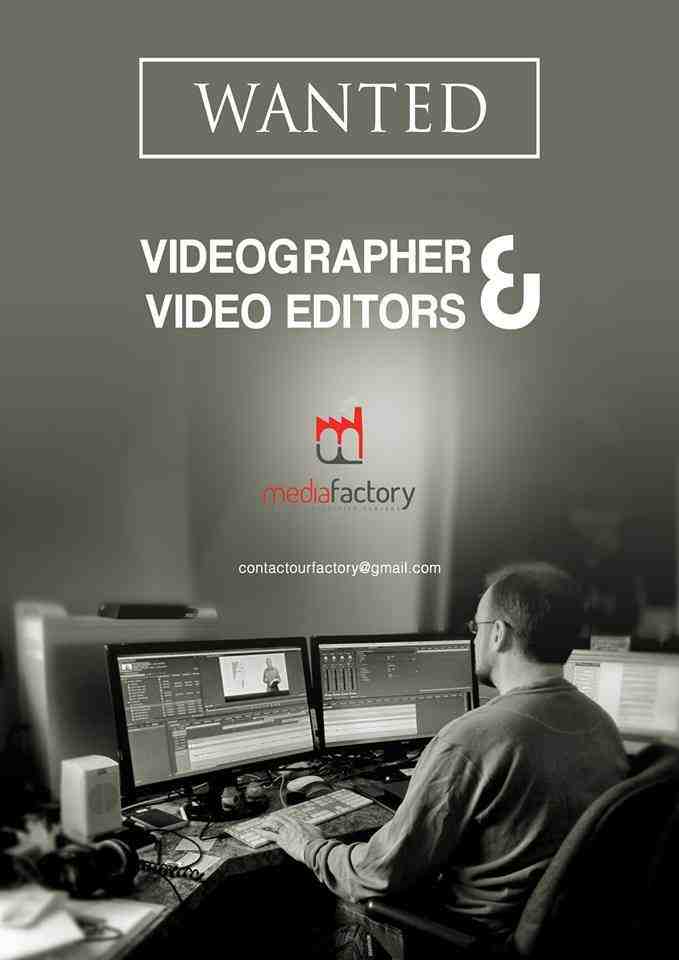 #Video Editor and Cameraman  jobs in Kerala
Get 1152 Exclusive Film and Media Production Job alerts from FMF Film Jobs at Just Rs. 1000 Offer Valid Till Jan 1st 2018 Click Here to Activate